Roll pillow filling machine
Roll pillow filling machine
Either Siemens PLC drive system or Chinese brand weighting system can be chosen. Only one person is needed to operate the whole production line. Therefore reducing labor cost, and also improving production efficiency. One of the biggest advantages of this production line is that no blower is needed, so it can keep the elasticity of carded fiber and ensure a good filling effect.
Technical Specification:
| | | |
| --- | --- | --- |
| Model: AV-760E | AV90S-4 Bale opener &Fiber Carding Machine | AV-760E Roll Filling Machine |
| Dimension | 3400*1220*2300mm | 3920*2250*2650mm |
| Power | 11 kw | 2.25kw |
| Capacity | 350kg/h | 4-6pcs/min |
| Weight | 1080kg | 980kg |
Main features of the machine:1. The machine is equipped with a metal detector. If the material is mixed with metal and other materials, the machine will start an automatic protection alarm and automatically start the conveyor belt to reverse.
2. This machine is suitable for producing pillow size: Width: 16inch-22inch-Longer: 22'-40 inch. Pillow weight: 450G-1500G, working efficiency: 4-6 pieces/minute. Pillow size: width:420-600mm*400*1100mm.
3. Pre-set the weight to be filled, (the electronic sensor is used as the basis for external weighing according to the volume of the rolled material)
4. Product advantages: one person operation, high efficiency, filled pillows full and flat.
5. Suitable for 6D-20D*28-64MM HCS fiber.(not good for micro fiber)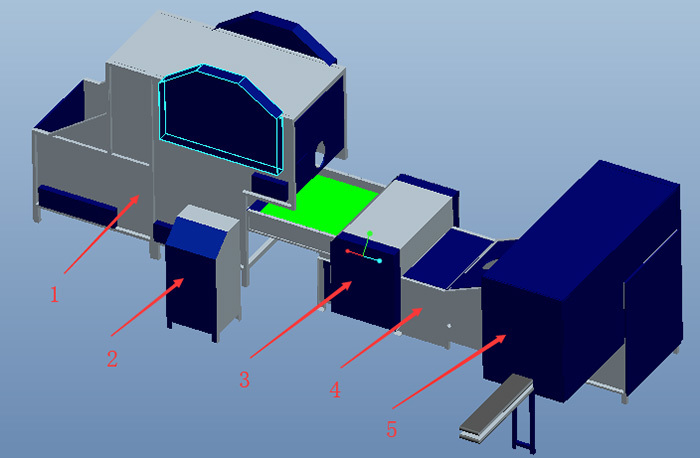 Fig. 1
1)Bale Opener 2.5Kw; 2) Cabinet; 3) Carding Machine 8.25 Kw; 4)Conveyor 0.4Kw; 5)Roll filling Machine 1.2 Kw; Total Power 12.6Kw
LAYOUT SIZE: 6000*3300*2180MM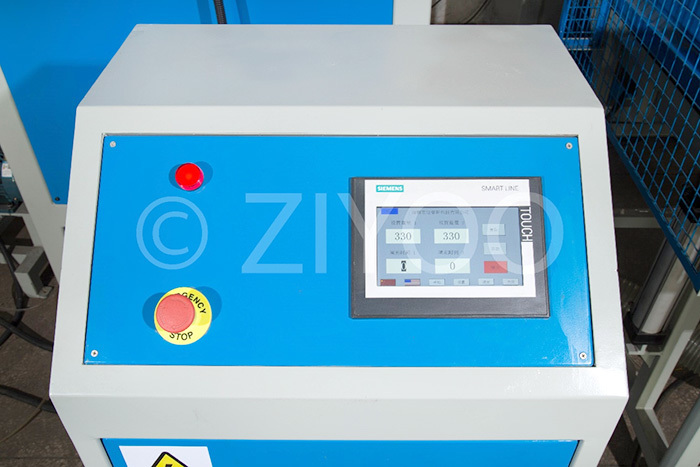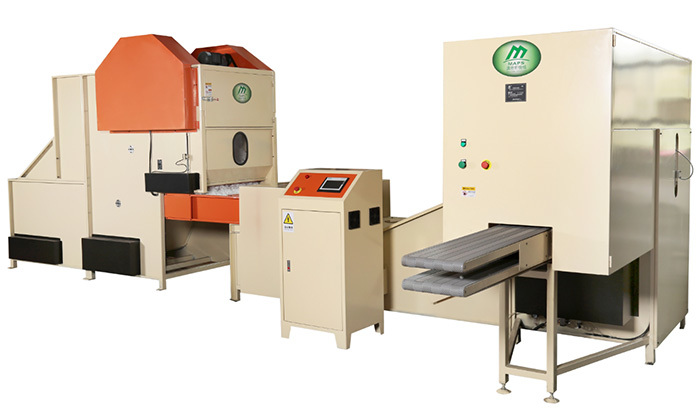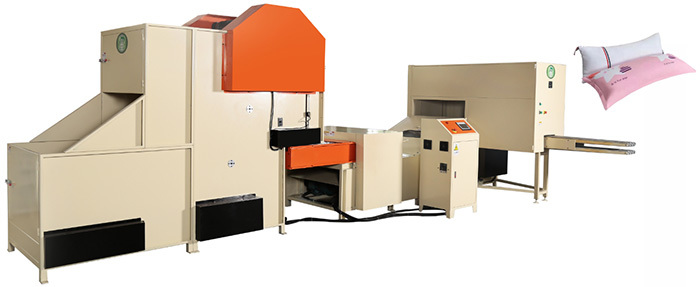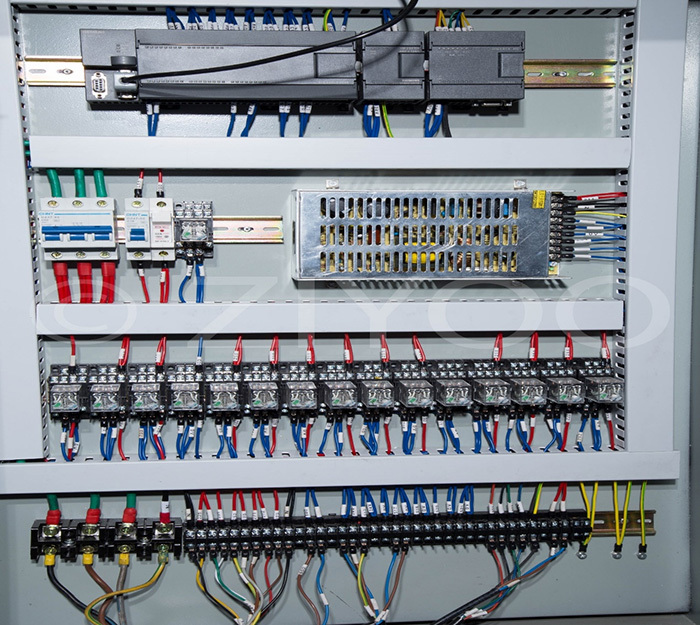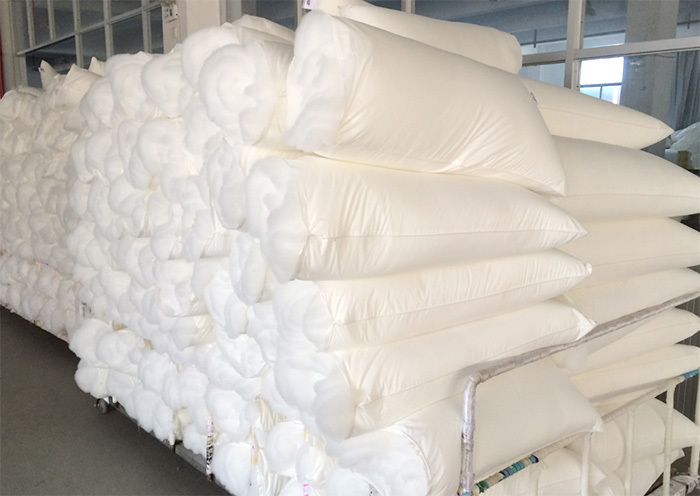 Project online consultation
Our staff will contact you within 24 hours (working days). If you need other services, please call the service hotline: 135 709 37065