AV-500 FOAM SHREDDER 11KW
CUTTERANDCUTTER SADDLE
High-quality alloy cutters, designed in accordance with the principles of mechanics
1. The cutters are processed with high-quality alloy raw materials, with a T10 hardness of HRC50-55 degrees. The installation design of the cutters can be adjusted telescopically, and can be sharpened multiple times after abrasion, which extends the service life.
2. The main shaft adopts high quality 45# carbon steel modulation treatment, and the bearing adopts double row roller spherical bearing.
3. The movable knife seat is made of high-quality raw materials, which are not easy to break or wear. It is firm with high-strength screws, the structure is firm and durable, and has strong mechanical properties.
4. The movable tool holder is designed with a simple stepped design to decompose the cutting force and double the cutting force to ensure super crushing ability.
STRUCTURE DIAGRAM
SPECIFICATION 1、 Rotating blades 2、Reel cap 3、Motor 4、Mesh screen fixture 5、Mesh screen 6、Fixed blades 7、Feed opening 8、Double-layer striker plate 9、Pugging 10、Latter lap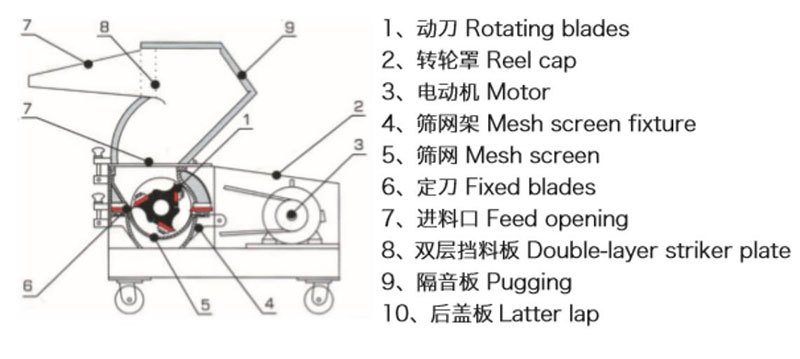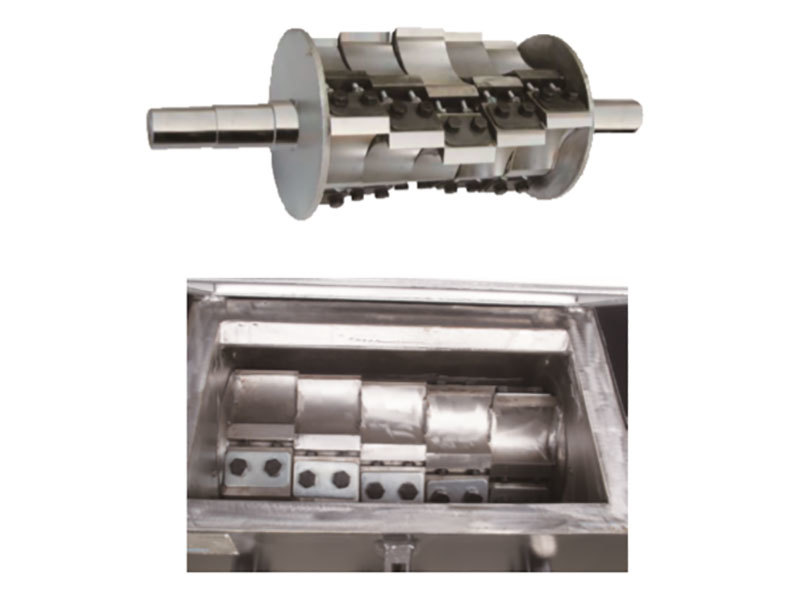 Capacity:100-120kgs/hour.
Power:220V / 60HZ OR 480V / 60HZ FOR OPTION.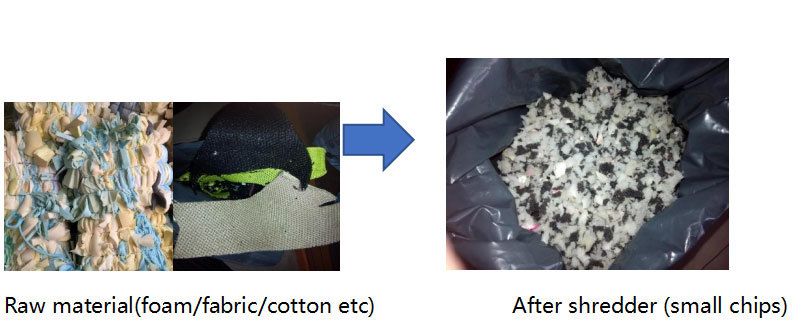 SPECIFICATION
Model
POWER
(kw)/(HP)
AXIS SPEED
(r/min)
AXIA DIA
(mm)
BLADE AMOUNT
(pcs)
BLADE
(pcs)
CAPACITY
(kg/h)
INNER SIZE
(mm)
G.W
(kg)
MESH DIA
(mm)
OUT SIZE
(L*W*H)m
AV500
11/15
600
78
15
2
100-150
500*285
550
25
1.39*1.02*1.56
AV600
15/20
506
82
18
4
150-200
600*315
800
30
1.80*1.17*1.74
AV700
22/30
493
110
21
4
200-300
685*430
1325
30
1.85*1.32*2.18
AV800
30/40
440
110
24
4
400-500
800*450
1800
30
2.25*1.40*2.60
Project online consultation
Our staff will contact you within 24 hours (working days). If you need other services, please call the service hotline: 135 709 37065